Can the House Reach Bipartisan Agreement on Postal Reform?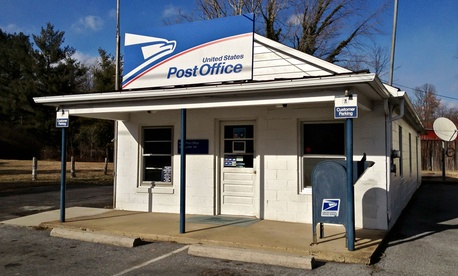 The Sperryville, Va., Post Office was originally targeted for closing.

J. Scott Applewhite/AP
The House's oversight committee will discuss multiple proposals for overhauling the U.S. Postal Service at a hearing this week.
The House Oversight and Government Reform Committee will hold the hearing -- The Path Forward on Postal Reform -- Wednesday after its chairman and ranking member each released their own proposals to revamp the cash-strapped agency.
Rep. Adrian Smith, R-Neb. -- who recently introduced the Rural Postal Services Act, which caps rural post office closures at 5 percent of the total closures in any given year -- will testify at the hearing, along with Postmaster General Patrick Donahoe. The panel will also hear testimony from Cliff Guffey, the president of the American Postal Workers Union, and Joel Quadracci, president and CEO of Quad Graphics, a printing and direct mailing company.
Committee Chairman Rep. Darrell Issa, R-Calif., and ranking member Rep. Elijah Cummings, D-Md., struck some common ground in their proposals, though several key differences persisted. While they agreed on the need to move away from a fixed-payment system to prefund retiree health benefits and toward an actuarial model, the chairman called for 100 percent of liabilities to be funded in about 40 years, while the ranking member set the goal of only 80 percent.
The oversight leaders also agreed on the need to allow USPS to lay off employees. The agency has shed about 168,000 jobs over the last six years without layoffs and has plans to continue reducing its workforce through attrition. Currently, labor agreements prevent the Postal Service from using layoffs.
One likely point of contention at the hearing will be the much-debated revised delivery schedule, which -- as pitched by the Postal Service -- would end mail delivery on Saturday but keep it for packages. Issa's bill calls for the implementation of this plan, while Cummings does not address the issue and therefore maintains the status quo.
Both lawmakers suggested using any existing surplus in the Federal Employees Retirement System to pay down unfunded liabilities, especially those in the Civil Service Retirement System and future retirees' health benefits. However, Cummings would allow for a one-time payment into other debts -- including operational shortfalls -- while Issa would not.
Cummings and Issa have repeatedly cited the need to pass a postal overhaul measure, after narrowly failing to do so in the last Congress.