Mailing Experts Hit Capitol Hill as Lawmakers Negotiate Postal Reform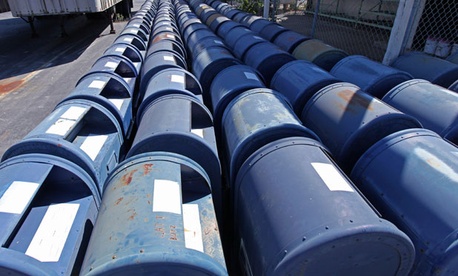 Ben Margot/AP file photo
A House oversight subcommittee was set to hear from a wide variety of U.S. Postal Service business partners at a hearing Wednesday, as lawmakers continued to negotiate an overhaul to the agency.
Representatives from saturation mail companies, trade publications, daily newspapers and postal trade groups were slated to share their perspectives on what is and what is not working well at USPS. They are scheduled to speak before lawmakers on the House Oversight and Government Reform's Subcommittee on Federal Workforce, U.S. Postal Service and the Census.
"It is an opportunity for companies that rely on the Postal Service to discuss how well the USPS is meeting their needs, and see how we can better identify reforms that could make the USPS a better, more efficient, mail provider," Blake Farenthold, R-Texas, the subcommittee's chairman, said in a statement. "If the customers are happy, whether they use the Postal Service for their business or personally, they will keep coming back."
Joy Franckowiak, director of postal affairs and distribution for Valpak, a saturation mail company, planned to offer a scathing review of the Postal Regulatory Commission for its failure to set USPS prices appropriately.
"The commission has taken a hands off approach to postal pricing on the theory that Congress gave the Postal Service broad 'pricing flexibility,' and wanted the commission to use only 'light handed regulation,'" Franckowiak will tell the panel, according to prepared testimony.
"We cannot believe this is what Congress wanted," she said. "It appears clear that the Postal Service needs greater flexibility to cut costs, but [also] greater regulation by the commission over the Postal Service's pricing strategies."
Franckowiak will point to standard flat mail and periodicals as examples of products USPS could charge more to deliver.
Steve Brandt, publisher and president of The Greenville News in South Carolina, will tell the subcommittee further price increases will only serve to drive business away. Giving better rates to saturation mailers than newspapers has caused The Greenville News -- and many of its competitors -- to consider alternative delivery options, according to Brandt.
All witnesses that have made testimony available will praise the Postal Service for its transition to right-sizing its workforce and physical infrastructure and call on Congress to grant Postmaster General Patrick Donahoe greater flexibility in the future through comprehensive legislative reform.
Lawmakers have said they are close to reaching a bipartisan, bicameral solution after the House and Senate failed to reconcile their bills in the last congressional session.
An HOGR Committee spokesman declined to comment on the status of negotiations.